Arcentry Enterprise
Run the full featureset of Arcentry on your premises, integrated with your user management and permission systems.
Arcentry Enterprise is a standalone version of Arcentry that can be run on your premises or cloud - giving you complete control of your data, user permissions, and integrations.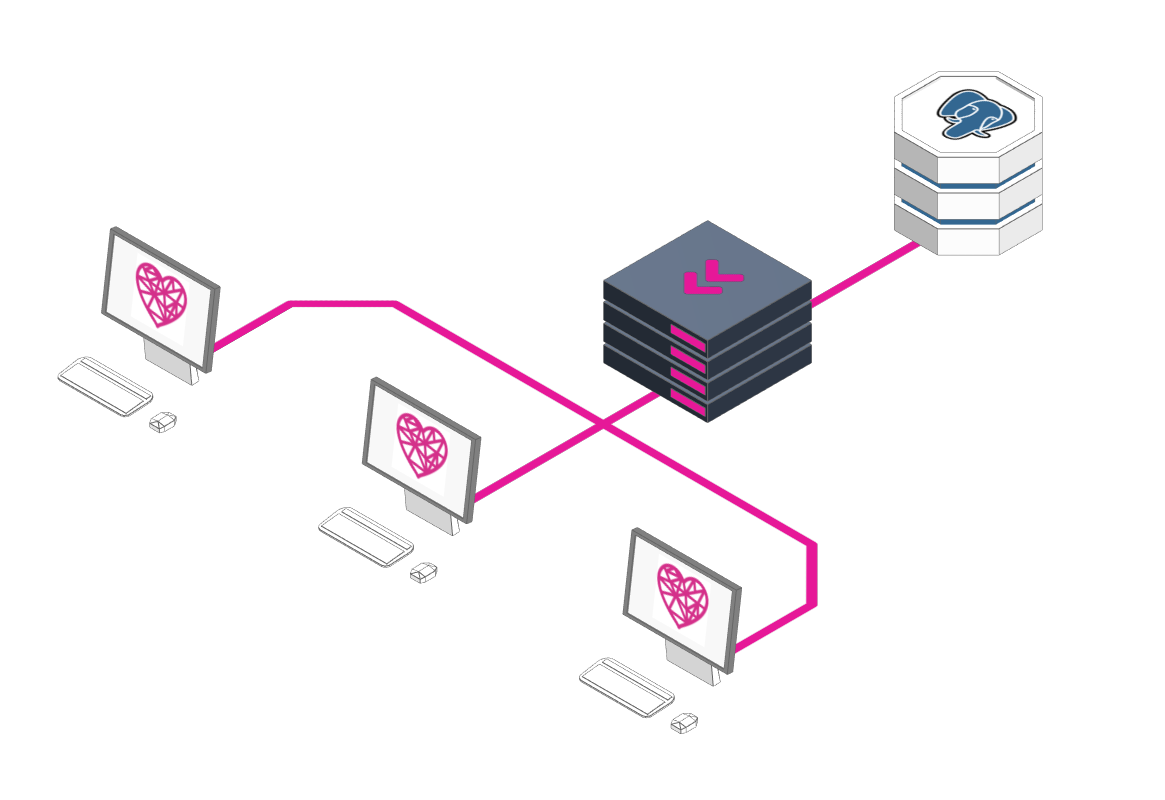 General FAQ
Can I use Arcentry Enterprise with my existing Single Sign-On System or User Database?
Yes - Arcentry Enterprise supports HTTP Webhooks for Authentication and Permissioning that make it easy to integrate it with Databases, SSO Systems or Active Directories.
How does it work technically?
Arcentry Enterprise comes as a simple executable for Linux, Mac or Windows or as Docker Image. It runs an HTTP server that simultaneously serves frontend assets, backend functionality, and REST API endpoints.
Can I scale it?
Sure. Each node can serve about a thousand users at the same time. To increase that number Arcentry supports horizontal scaling by connecting multiple nodes to the same database and fronting them with a load balancer.
Pricing
Arcentry Enterprise is priced at $12 per user and month in blocks of 100 users on a 12 month rolling contract.
Pricing FAQs
How is the number of monthly users calculated?
Arcentry keeps track of the peak-number of user accounts for a given month. If in a given month 0 - 100 users have an account, we would calculate 1200$ for that month, if it is 101-200 users, we'd calculate 2400$ for that month and so on. The pricing is calculated on a per-30-day basis, starting at the day of the contract, based on the peak of registered users for that interval.
How is usage tracked?
The server collects these metrics automatically and can either send them to us directly or - if you prefer for the server to not have access to the public internet - store them in an encrypted file which we'd ask you to email us each month.
How do I pay?
We'd send you an invoice after each 30 day period. Alternatively, we offer a 7% discount if you register a credit card with Stripe that we can charge automatically.
Get in touch:
info@arcentry.com